Meet 2023 Kiss The Horse Candidates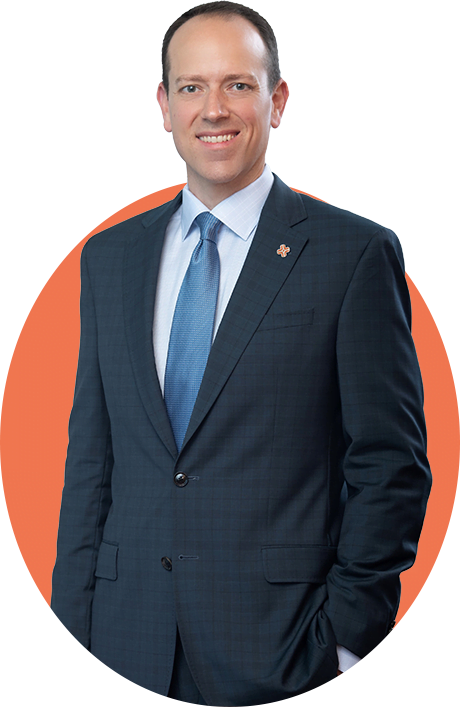 Alan Keesee
Chief Executive Officer of HCA Florida Ocala Hospital
Alan Keesee serves as Chief Executive Officer of HCA Florida Ocala Hospital, which includes responsibility for the HCA Florida West Marion Hospital campus. Keesee oversees the combined 545-bed acute care hospitals in Ocala, which collectively have served North Central Florida communities for nearly 50 years. Keesee most recently served as the chief executive officer at HCA Florida Capital Hospital, a 288-bed facility with more than 1,400 employees and 500 providers.
Prior to joining HCA Florida Capital Hospital, Keesee served as chief operating officer at Sunrise Hospital & Medical Center and Sunrise Children's Hospital in Las Vegas, Nevada. He previously served as chief operating officer also at HCA Florida Capital Hospital, as well as associate chief operating officer at Henrico Doctors' Hospital in Richmond, Virginia.
Keesee obtained his master's degree in healthcare administration from Virginia Commonwealth University, where he recently served as the Alumni Association President, and his bachelor of economics from the University of North Carolina at Chapel Hill. He is also a Fellow in the American College of Healthcare Executives and is the 2019 recipient of the Robert S. Hudgens Memorial Award for Young Healthcare Executive of the Year.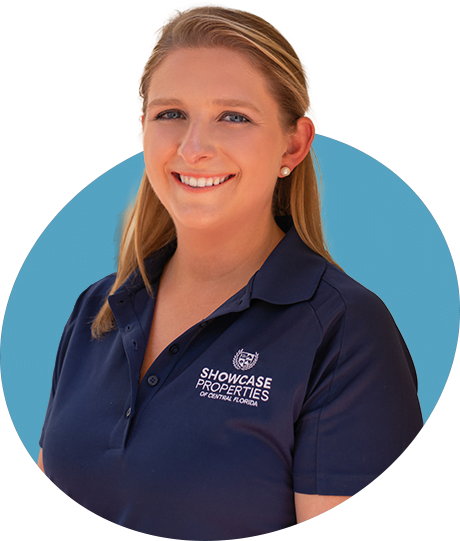 Samantha Dailey
REALTOR® at Showcase Properties of Central Florida
Samantha Dailey is a Marion County native who spent her formative years on a farm where she was involved in raising thoroughbred horses and Angus cattle. She was an active member of Marion County 4-H and participated in the Southeastern Youth Fair for many years, developing a deep appreciation for the value of community involvement and leadership.
Samantha attended the University of Florida, where she earned a degree in Animal Sciences, followed by a Master of Agribusiness in the College of Agriculture and Life Sciences. Today, she works as a REALTOR® at Showcase Properties of Central Florida, where she applies her deep knowledge of the local community and her passion for helping others to assist clients in finding their dream homes.
In addition to her work as a REALTOR®, Samantha is a dedicated member of the Junior League of Ocala. As a group of accomplished women committed to making a difference in their local community, the Junior League provides Samantha with a platform to give back through effective leadership and action. For Samantha, being involved in an organization like the Junior League is a meaningful way to contribute to the continued growth and success of Ocala and Marion County.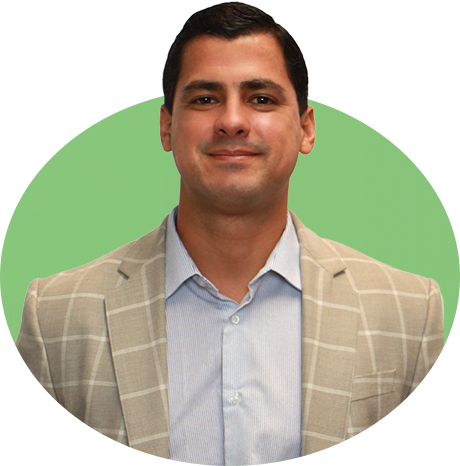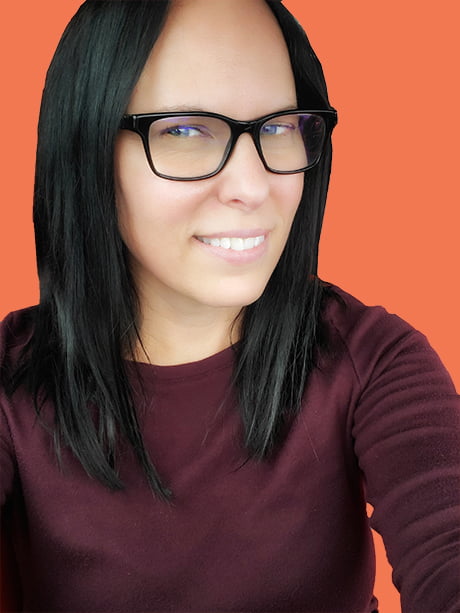 Leonardo Valdivieso-Torres & Mara Huston
USA Scientific
ABOUT LEO: For almost five years, I have been working for USA Scientific Inc. as the International Sales Manager out of their headquarters here in the great city of Ocala. Although I was born in Connecticut, I grew up on the beautiful island of Puerto Rico where I obtained my bachelor's in Biology-Biomedical Science at the University of Puerto Rico in Aguadilla. Later, I moved to New Jersey to pursue a PhD in Biochemistry and Molecular Biology from Rutgers University. Before joining the USA Scientific family, I was conducting studies in Hantaviruses at The University of Tennessee-Knoxville where I had the opportunity to carry out field studies in the Mbaracayú Forest Nature Reserve in Paraguay.
After participating last year in the Kiss the Horse challenge and earning fourth place and the honor of being the candidate with the largest number of unique donors, I have recruited people to join me to win this year's challenge, and I hope we all enjoy the fun and this great cause. The Marion County Literacy Council continues to have a positive impact in our communities in need in Ocala, and this makes me very happy and proud to participate in this event.
ABOUT MARA: I have been working for USA Scientific, Inc. collectively for almost 14 years. I began my journey at USA Scientific as a Customer Service Rep, then moved on to building our Technical Support department which includes pipette repair and calibration. From there, I currently hold the role of the e365 CRM Specialist. I have been passionate about what USA Scientific, Inc. stands for and the things they have done to support both the local community and researchers all over the world.
This is my first year taking part in this event and I am pleased to have this opportunity to help the Marion County Literacy Council. I look forward to having fun while supporting this impactful cause.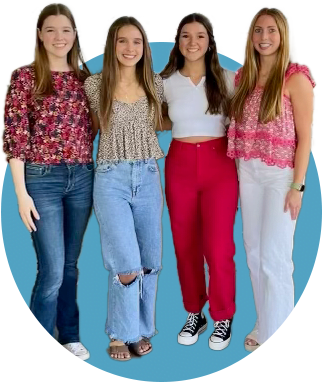 Team Alex, Madi, Candice, Emma, Daisy, and Kaylie
Marion Literacy Council's Youth Board Founders
Hello! We are Alex Rudnianyn, Madi Dixon, Candice Martin, Emma Joyner, Daisy Jones, and Kaylie Saez, and we helped found the Marion County Literacy Council's first ever Youth Board! We are young women dedicated to raising awareness - and money! - for adult learners in our community pursuing their goals of getting a GED, learning to read and write, and learning to speak English.